Estate and Trust Administration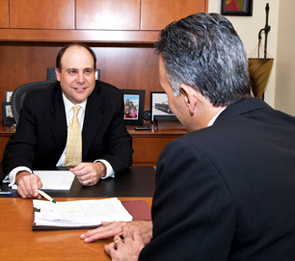 The attorneys at Rudolf & Hoffman, P.A. counsel personal representatives and fiduciaries in the administration of estates and trusts. We handle all necessary filings and proceedings with the courts and governmental agencies. We have experience relating to any and all tax obligations associated with an estate or trust.
Probate in Florida, often an overwhelming process for individuals already emotionally distraught over their loss, is the passing of assets of a deceased person to his or her heirs or beneficiaries after the payment of creditors or otherwise taking the proper steps in the Florida Probate Code. We represent personal representatives and beneficiaries in any and all aspects relating to the Florida probate process in matters statewide. A hallmark of our firm is our ability to effectively, professionally, and compassionately guide our clients through the process in a meaningful, productive, and efficient manner.
Many times revocable and irrevocable trusts dispose of a decedent's assets in a manner akin to the probate process. Just like a will, a trust can accomplish this function. The representation of a trustee and/or a trust beneficiary is an important part of the services provided by Rudolf & Hoffman. In addition to individuals, the firm regularly represents corporate fiduciaries in their representative capacities and provides meaningful counsel in properly fulfilling their responsibilities as a fiduciary.