Guardianship Administration and Litigation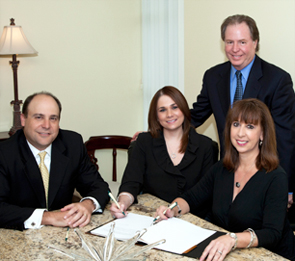 Rudolf & Hoffman, P.A. is well versed in matters relating to guardianship administration and litigation in the state of Florida. A guardian can be appointed by a court if a person becomes incapacitated and unable to manage certain aspects of life. A court can determine the capacity of an individual and remove certain rights while delegating same to another party. A guardian can be appointed to assume these rights relating to a person's financial and personal decisions. This extreme measure is only appropriate if there are no less restrictive alternatives.
The serious nature of a guardianship proceeding should only be undertaken by an experienced attorney familiar with intricacies of guardianship law and Florida Statute Chapter 744. Rudolf & Hoffman has a great deal of experience in handling these matters representing both individual and professional guardians, handling contested guardianship processing both on behalf of proposed guardians and alleged incapacitated persons. The firm has experience in all matters relating to guardianships including guardians of the person, property, emergency temporary guardians, and guardianships relating to minors.